Plenary Sessions
---
Opening Plenary
Sunday, January 27 - 12-2 p.m.

Conference Kick-Off
Elenore Garton, vice chair, Marie C. & Joseph C. Wilson Foundation, and director of strategy and philanthropic partnerships, Jacobs Center for Neighborhood Innovation; Mary Galeti, vice chair, Tecovas Foundation

Future Vision of the Council
Vikki N. Spruill, president and CEO, Council on Foundations

Systems Thinking: Help Your Giving Create Greater Change

The growing complexity of our world and the problems we face challenge foundations to work in new ways. Learn about basic systems thinking tools and guidelines for systems evaluation, why good intentions are not enough to solve today's problems, the differences between conventional and systems thinking, how to identify high-leverage interventions, and more. After exploring these concepts, there will be time to converse with colleagues and apply systems thinking to an area of interest to your foundation. You'll also leave with specific suggestions for taking these ideas home.

Speaker: David Peter Stroh, Founder and Principal, Bridgeway Partners
---
Tax Reform: What's at Play and What's at Stake?
Monday, January 28 - 8-10 a.m.
Family philanthropy will certainly experience the effects of the 2012 fiscal cliff decisions and join the entire charitable section in bracing for possible changes in the tax laws related to charitable giving that are likely to surface in 2013's tax reform deliberations. By all accounts, these deliberations will be as profound as the last major tax reform action in 1986. This information-packed session will provide an inside look at one of the major influences on the debate, the recommendations of the Simpson-Bowles Commission, including a Meet the Press –type roundtable discussion and a presentation by the Fix the Debt Campaign.

Moderator: Sue Santa, Senior Vice President for Public Policy and Legal Affairs, Council on Foundations
Speakers: Gloria Johnson-Cusack, Executive Director, Leadership 18; Kristin Hull, Director, Nia Community Foundation; John Tyler, Vice President, Kauffman Foundation; Mike Halligan, Executive Director, Dennis and Phyllis Washington Foundation
---
Voices of the Next Generation
Tuesday, January 29 - 7:30-9 a.m.
Join us for a lively conversation with three engaging Next Gen philanthropists and civil society leaders. Katherine Lorenz and Daniel Lurie will talk about continuing their families' philanthropic endeavors while leaving their own mark. Emi Kolawole will lead the discussion. You'll leave this session feeling inspired by their vision for creating change in the world.
Moderator: Emi Kolawole, editor, Ideas@Innovations and "On Giving," The Washington Post
Speakers: Katherine Lorenz, president and treasurer, Cynthia and George Mitchell Foundation; Daniel Lurie, CEO and founder, Tipping Point Community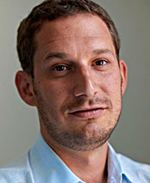 ---
Think Differently, Think Black Sheep
Tuesday, January 29 - 11:30 a.m.-1:30 p.m.
Explore a new way of approaching your giving with Peter Sims, best-selling author of Little Bets: How Breakthrough Ideas Emerge from Small Discoveries, founder of the BLKSHP, and cofounder of Fuse Corps.

Speaker: Peter Sims, Award-winning Author, Founder of the BLKSHP, and Cofounder of Fuse Corps