Corporate Philanthropy Update - December 2018
The end of my 2018 included a series of member visits in California, where I experienced firsthand how many of our corporate members are creating new opportunities for students around the globe.
I was thrilled to learn how the Amgen Foundation has worked diligently to pave the way for future scientists by providing access to their biotech lab program to nearly 90,000 high school students annually, and will reach millions more through LabXchange, a recently announced online science education platform they're creating with Harvard University.
I also met with Donna Hammond-Cotton from the American Honda Foundation (photographed here), and discussed all the public/private partners engaged in their latest cradle-to-college/career pipeline project. Their foundation currently leading a 5-year initiative to bring more STEM/STEAM educational opportunities to boys of color throughout the southern parts of Los Angeles County. 
I am excited to kick off 2019 with additional visits to corporate leaders in the South and Midwest. If you are interested in telling your impact story or sharing your latest project with the Council's network, please feel free to reach out. We want to serve as a platform to not only celebrate but share your successes with the field.  And if you are a member and we haven't met in person just yet, please know that we are working to schedule meetings in early 2019.
Wishing everyone a safe holiday season and a Happy New Year.
Sincerely,
Lindsay Mason
Lindsay.Mason@cof.org
703-879-0735

Racial Equity Forum - Louisville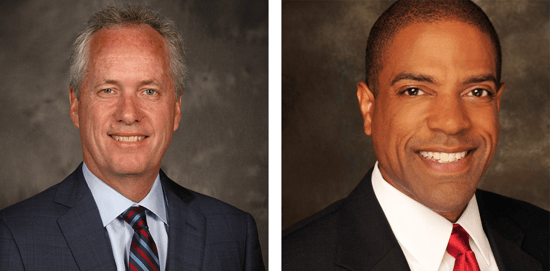 Join  Greg Fischer, the Mayor of Louisville, and Walter Woods, the Humana Foundation's CEO, on January 14, 2019, at the Council on Foundations' Racial Equity Forum as they discuss the role of philanthropy and government in addressing structural racism. Registration is still open and free.
Legal Matters Workshops for Corporates
Our corporate members often share that the Council on Foundations' legal support is one of the most valuable resources for ensuring compliance and avoiding self-dealing as they navigate the landscape of corporate philanthropy. In 2019, we are excited to bring our legal resources to corporate leaders across the country through a workshop series called Legal Matters for Corporates.
During this workshop, our legal counsel will cover corporate-specific topics such as self-dealing, expenditure reporting, international equivalence determinations, the latest tax reform regulations, and so much more. Board members and Counsel are also welcome.
We are holding three workshops across the country in 2019. Thanks to our co-hosts Cigna Foundation and Wrigley Company Foundation for helping us kick off this series.
Register Today!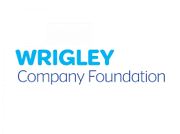 Note: We will be announcing our third location on the west coast in the coming weeks.

Corporates in Career Pathways
Congratulations to the following business-related philanthropy champions who have been accepted into the Council on Foundations' 2019 Career Pathways cohort:
Alexandra Caraballo, National Manager, Philanthropy, Kaiser Permanente
Tiauna George, Education Grants Manager, Chan Zuckerberg Initiative
Danielle Goonan, Senior Manager II, Career Opportunity, Walmart
Atlanta McIlwraith, Senior Manager Community Engagement and Communication, Timberland
Special thanks to our corporate member, BBVA Compass Foundation, for serving as the sponsor for Career Pathway's first session of the year in Houston, TX.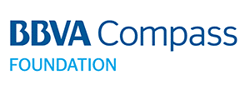 ---
Job Opportunities
Motorola Solutions Foundation – Grants Consultant | Remote