Community Philanthropy Update—February 2019
This month is African American History Month, which honors the contributions of the black community to the history of the United States and the future of our country. As a white male, it reminds me that I am often unaware of the realities of my own whiteness. 
To better understand the realities of race in our country and to examine my own consciousness as I grapple with the consequences of change for our collective future, especially amid a resurgence of hate speech and violence, I embarked on a personal journey. It started by listening to the podcast series, Seeing White, recommended by one of our attendees and speakers, Andy Stoll, Kauffman Foundation, at our Inclusive Economic Prosperity convening in St. Paul, MN, last fall. 
"Seeing White" and my personal racial equity journey have helped me recognize how our broken systems are still trying to reconcile questions raised 50 years ago, and earlier, by monumental leaders like Dr. Martin Luther King, Jr., which remain as urgent as ever for our nation. I wrestle with how philanthropy can respond to, confront, and resolve these significant problems. Are we on a collision course in which the divide in our country will continue to widen and civility will continue to erode? Can we do something to stop the negative slide that is not only harmful in rhetoric, but continuing to leave countless Americans behind?
Another contributor to our Inclusive Economic Prosperity work, Mike Green of Scale-Up Partners, notes that many foundation leaders today lament the fact that decades of investments in programs working on inequalities that African Americans face, which persist today and have since expanded to engulf a vast number of other groups, have apparently failed. Foundation leaders have sought to mitigate and ameliorate the "shameful condition" historically described by Dr. King, yet it still exists today and has in fact worsened. Root causes of racial disparities are central to my work on a pre-conference session entitled U.S. Communities in Crisis at the Leading Together Conference, and coincide with countless critical issues woven throughout the conference shaped and influenced by philanthropy. 
I am eager for community foundations to experience the significant boost of activities pertinent to them at the Council's 70th Anniversary celebration and Leading Together Conference in Miami this April 29 to May 1. Community Foundations are intricately tied to our past, having established what we know today as the Council, and are positioned to help shape our collective future as we work together to address society's greatest ills. I hope you will join us for this monumental celebration and vast network of opportunities to engage and interact with your peers in the sector.
All the best,
Brad Ward
Director, Community Philanthropy
Ph.: 703-879-0640
Brad.Ward@cof.org
---
Where to Find Brad
This year affords over 20 different ways to engage with the Council in person, from professional development trainings and workshops to a variety of sessions at gatherings like the AdNet Leading Change Conference on April 7-10 in New Orleans, LA.
Next week, on February 12th, I'll be participating in our first Legal Matters for Community Foundation Workshop in Phoenix, followed by participation in important conversations for community philanthropy on Feb 25-27 at the Knight Media Learning Forum in Miami.

We are continuing the popular virtual learnings that feature hot topics impacting community foundations, including offerings with our Council attorneys.  
Join the first of these webinars this year on Feb 27th, Fostering the Grassroots Leadership Capacity of Community, which features Council member, Marian Kaanon, President and CEO of Stanislaus Community Foundation.

Community Foundation Executive Roundtables
The roster is nearly finalized for our next Community Foundation Executive Roundtable, a curated, invite-only event with  CEOs and Executive Directors. This roundtable is in Tucson, Arizona, hosted by Council board member, Randy Royster, Albuquerque Community Foundation, and host foundation, Clint Mabie from The Community Foundation of Southern Arizona.
If you are interested in joining an upcoming Executive Roundtable, please complete the Interest Form.
Additional roundtables are slated for Miami, ahead of the Leading Together Conference, and Seattle this summer. We hope to offer additional roundtables as community foundations desire to host them as part of our ongoing commitment to community foundations.

 National Standards Accreditation Gains Support
Moves to Three (3) Years
 

Over the past year, I heard from many of you about concerns with National Standards. Given that Standards is a supporting organization of the Council led by an independent Board, it was important that your comments and concerns were relayed to the right people.

Thus, I was excited to see on Tuesday that the Community Foundations National Standards Board (CFNSB) approved a transition from the annual accreditation renewal currently in place, to a three-year renewal cycle. If you have recently been accredited, renewed, or are in the process now, you will receive more information from National Standards in 2019 explaining what this change will mean for you. They also announced new leadership of Standards from the Council's Suzanne Friday as a Managing Director.
You may provide feedback and comments at any time to the National Standards program staff.
 
---
Member Spotlight
It is not ever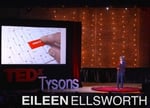 y day I watch a Ted Talk (Why we give - The need to connect and belong) that features a friend and colleague.
In her gripping talk, Eileen Ellsworth, President and CEO at Community Foundation for Northern Virginia shares a collection of eye-opening stories that reveal a new insight — that perhaps our desire to give comes from a primal need to connect and be a part of something bigger than ourselves.

After you take in the Ted Talk, head over to the Johnson Center at Grand Valley State University to read the words and wisdom of another influencer in and out of our field—Diana Sieger, President of Grand Rapids Community Foundation—in her piece, A Shift in Orientation to Our Community: Perspective from a Place-Based Foundation
Got something exciting happening?  Please share! 
Email Brad for future member spotlights.
---
Veteran and Military Families—an opportunity for community Foundations?
The Veterans Philanthropy Exchange, established in 2014 to bring together funders who wanted to respond to the needs of military veterans returning to communities after their combat deployments, will host a special dinner convening for community foundations during the Leading Together Conference. The event will be held on Monday, April 29 from 6:30 to 8:30 pm, after the conference Welcome Reception.
This dinner will focus on: 
Sharing ideas for donor recruitment for legacy funds, field of interest funds, or to add funds to your existing grantees to include veterans.
Finding out how you can solicit potential new donors from the vast national network of retired military members and families of military veterans and donors driven by their patriotic values.
Exploring how this can deliver a powerful boost to your community profile and development strategies.
To RSVP or for questions, reach out to my colleague, Stephanie Powers, and carve out time now to join us for this special pre-conference dinner at the conference in Miami.
A Scan of Community Foundations Accepting
Cryptocurrency Gifts
Our friends and partners at CFInsights issued a paper on the proliferation of bitcoin and other forms of digital (or "crypto") currencies at community foundations. This paper discusses these important questions:

To what extent have community foundations entered this space?
Which cryptocurrencies are the most popular in the field?
Which are the most popular digital payment platforms?
And how do processes surrounding these gifts differ across the field? 
The Council's legal team and Natalie Ross, VP of External Affairs, are resources to call upon when cryptocurrency comes your way.
---
Mission Impact Investing—Learning Opportunity
Recently, our partners at Mission Investors Exchange (MIE) extended a special offer to the Council on Foundation's foundation network—a $200 discount off the non-member rate for MIE's 16th Mission Investing Institute.
Taking place on March 26-28 at the Ford Foundation's Center for Social Justice in New York City, the Institute focuses on the essentials of impact investing, and is designed for staff of foundations or other philanthropic asset owners who are new to the field — whether they're starting a program from scratch or joining an established program.
Registration for the Institute closes on March 11th, but if you are interested in taking advantage of this special discount and the overall Institute, reach out to friend and sector expert, Melanie Audette, senior vice president at Mission Investors Exchange.