Corporate Philanthropy Update - February 2019
Throughout my recent conversations with corporate members, I've reflected on the concept of collective impact and how it shows up in corporate philanthropy. 
In an article in 2011, the Stanford Social Innovation Review defined collective impact initiatives as involving "a centralized infrastructure, a dedicated staff, and a structured process that leads to a common agenda, shared measurement, continuous communication, and mutually reinforcing activities among all participants." This framework challenges me to think about how companies are building and partnering with other philanthropic organizations to reach the outcomes they desire to achieve.
I've pondered on these questions that have bubbled up in discussions, and would love to hear if they resonate for you as well:
Do private foundations look to companies as strategic partners in place-based initiatives? If not, how do we change this narrative?
How should community foundations, independent foundations, and corporations partner to drive outcomes?
What barriers might lie in the way of foundations (and companies) creating collective agendas, leveraging resources, and maximizing impact on common causes of interest?
Collaboration and the notion of "better together" appears to be one of the key solutions to the performance and systemic changes we strive for. Given that, as you lean into your 2019 goals and interests, I want to hear from you. What are 2-3 items that would you like to learn from other foundation types? Email me your thoughts.
Whether for discussing strategy or learning who's investing in similar causes, I hope you will leverage the Council to help facilitate conversations for knowledge sharing and collective agenda building. We are all working tirelessly to move the needle on solutions to so many societal issues. Why not foster deeper collaborations with philanthropic peers to drive those efforts?
Thanks,
Lindsay Mason
Director, Corporate Philanthropy
Lindsay.Mason@cof.org
703-879-0735
---
Where's Lindsay?
I'll be traveling to Philadelphia for the Council on Foundations' 1st Legal Matters Workshop for Corporates on March 7th and heading to Chicago for member meetings the week of March 25th. If you are in Philadelphia or Chicago during those times, please let me know if you have time to connect in person.   

REIMAGINING COUNCIL MEMBERSHIP
As we welcome the leadership of our incoming CEO, Kathleen Enright, we are undertaking a comprehensive analysis of the Council's membership structure and dues. Your input is valuable throughout this process and we'd like to hear from you. To help us gather this important data, we hope you will complete our Reimagining Council Membership survey, which is open until March 5, 2019. For more information on our work to Reimagine Council Membership, click here.
 
---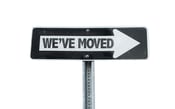 The Council on Foundations' offices are now located at 1255 23rd Street, NW, Suite 200, Washington, D.C., 20037. Phone numbers will remain the same. Feel free to visit us the next time you are in the area! 
---
New Council Project: Mergers and Acquisitions
Mergers and acquisitions are increasingly common for American and global companies - across sectors, size, and geographic footprints. While the market impact of these combinations is regularly documented and discussed, data on the related impact on corporate philanthropic portfolios and programs is rarely analyzed. At the Council, we have seen growth in the number of corporate philanthropy practitioners asking for guidance on how to navigate strategic options and manage change to support philanthropic portfolios in times of transition.
To address this need, the Council on Foundations is taking a collaborative and inclusive approach to partner with others interested in exploring the impact mergers and acquisitions on corporate philanthropy. If this concept resonates with you and you want to know more about opportunities to be involved, contact us at Mergers@cof.org.

LEGAL MATTERS WORKSHOPS FOR CORPORATES
Interested in gaining an overview of charitable giving from a legal perspective? Wondering how to ensure compliance and avoid self-dealing throughout your corporate grantmaking?
Register today to participate in the Council's Legal Matters Workshops for Corporates in a city near you! 
Registration is now open for all three events. Corporate philanthropy practitioners, board members and corporate counsel are welcome.
---
Leading Together 2019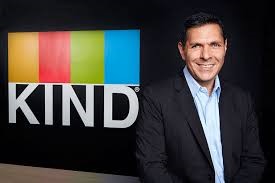 Daniel Luberzky, Founder/CEO Kind Bars
Our 2019 Leading Together conference will be in Miami, FL, from April 29 through May 1, and we have a lineup of diverse corporate offerings to foster networking and conversations for our members and partners.  
The list of corporate speakers and discussions includes Daniel Luberzky, Founder/CEO of Kind Bars, who will be speaking in a Leadership In Action session, discussing his experience bridging divides within conflicted communities and the strategies he's used to build understanding across differences throughout his career.
Learn more about Leading Together 2019 conference, speakers and registration.