Corporate Philanthropy Update - May 2019
I hope this newsletter finds you well and ready for summer!
Thank you to all who joined us in Miami for the Leading Together 2019 Conference. It was an amazing week of connecting, learning, celebrating and building with peers from across the globe. I found the time spent invigorating, and our hopes are that participants left inspired and charged to implement new ideas and collaborate with others to advance good throughout their respective bodies of work.
If you were unable to join, check out the collection of videos to see a few of your peers and hear a snapshot of comments and presentations throughout the event.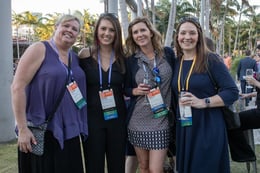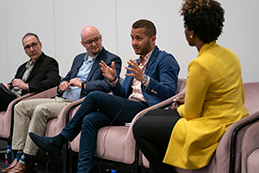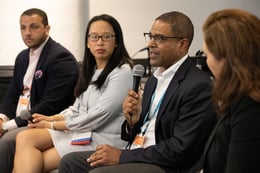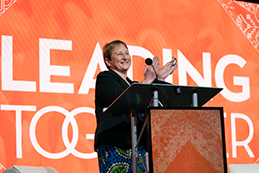 Also, in case you missed a recent Council blog post on the 21% Excise Tax & Corporate Foundations… On May 13, the Council hosted a teleconference with The Conference Board and KPMG to explore concerns of corporate leaders regarding the new tax bill's implications on corporate foundations. Prior to, the Council's Legal team researched the latest Notice 4960 explaining the proposed 21% excise tax on nonprofit executives and met with a representative from the Internal Revenue Service to provide proper guidance to the field.
For a recap of the general concern and feedback, visit post New 21% Excise Tax on Nonprofit Executives: Does It Impact My Corporate Foundation? and review the legal memo our team published detailing specifics of Section 4960. Feel free to share this memo with your Corporate Counsel as needed.
Lindsay Mason
Director, Corporate Philanthropy
Lindsay.Mason@cof.org
202-991-5927
---
WHERE'S LINDSAY?
I'm heading to the following cities throughout June. If you plan to attend any of the events below, or if you happen to be in the area, let's connect in person.
Los Angeles, CA: June 3-7
St. Paul, MN: June 18-20
San Antonio, TX: June 24 & 25

LEGAL MATTERS WORKSHOP IN LOS ANGELES: JUNE 6, 2019
The Council on Foundations' attorneys will be coming to Los Angeles on June 6th! Join us as we share the legalities of charitable giving and discuss topics such as governance, compliance, international grantmaking, mission-related investments and so much more. Corporate philanthropy practitioners, board members, and corporate counsel are all welcome.
Register today! Limited seats available.
Huge thanks to Wells Fargo and Southern California Grantmakers for partnering and hosting our Los Angeles event.
Can't make Legal Matters Los Angeles? Join us for Legal Matters Chicago, September 5th 2019. Registration Now Open. Check it out!
---
Endowments and Finance Summit 2019 – September 19-20, 2019 | Washington, DC
The Council on Foundations has teamed up with TIAA Institute to present the 2019 Endowments and Finance Summit. This Summit serves the field as a leading forum sitting at the nexus of philanthropy, finance, investment, and policy. Join C-Suite foundation leaders as they explore:
the shifting forces in the investment landscape
invaluable insights on trends, strategies, and new regulations; and
candid conversations about the opportunities and risks to various business models.

Member Highlights
2019 HUD Awards | Congratulations to our corporate winners!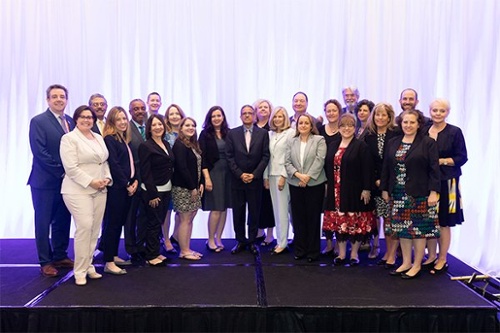 2019 Corporate HUD Award Winners: Citi Foundation and Medtronic Foundation
Each year HUD's International and Philanthropic Affairs Division partners with the Council on Foundations to host the Secretary's Awards for Public-Philanthropic Partnerships. These awards celebrate innovative and effective cross-sector partnerships between philanthropic and public organizations. This year, Citi Foundation and Medtronic Foundation received the award for the following programs:
Citi Foundation - Through their Summer Jobs Connect program, the Citi Foundation worked with youth to develop early positive financial behaviors throughout Chicago and Los Angeles. Read More >>
Medtronic Foundation - As the leader on global issues impacting health, Medtronic addressed the increase of cardiac arrest morality rates affecting patients of color. 
Read More >>
---
Amgen Foundation | The Possibilities Lie Within Us
"Can you imagine the implications to the country and society if we were better able to harness and unleash the talent all around us? What if opportunity and culture unlocked the ambition and dreams of more people – young and old – to achieve their potential? We're barely scratching the surface."
In a recent LinkedIn post, Scott Heimlich, Vice President at Amgen Foundation, discusses the need to unleash the potential around us and the power of partnerships to make that happen.  Read More >>

Research and Reports
In search of staffing benchmark data? The 2019 Grantmaker Salary and Benefits (GSB) Survey is officially open.
The Council on Foundations' annual GSB Survey provides grantmakers the most comprehensive data on foundation staff salary and board compensation. Survey participants receive a complimentary copy of the full and board compensation reports in October, as well as access to Benchmark Central, the Council's online benchmarking tool to run deeper salary, benefits, and demographics comparisons. The deadline to submit is June 28th.
NEWS & TRENDS
In San Diego, a Corporate Funder Galvanizes a New Effort to Fight Human Trafficking via Inside Philanthropy
The Power Of Purpose: How Salesforce And The Pledge 1% Model Is Inspiring Silicon Valley To Do Good via Forbes
How Tech Can Bridge the Employment Opportunity Gap via Walmart  
CSR Cheat Sheet: California Dominates Climate A List of Cities via Ethical Corp