Community Philanthropy Update - October 2021
You may have started your career in philanthropy knowing that community foundations not only impact the neighborhoods they serve, but also inspire a commitment to the greater good across counties, states, and the country — or you may have learned this along the way. Community Foundation Week, established by President George H.W. Bush in 1989, amplifies the importance of local philanthropy and celebrates the power of the "thousand points of light" that President Bush invoked.
Observed each year from November 12-18, Community Foundation Week is a time to honor the value of your work on scales large and small, and on a wide range of issues from education to the arts to homelessness. To help commemorate Community Foundation Week – as well as National Philanthropy Day, which occurs annually on November 15 – we've pulled together a number of resources, including:
A social media toolkit to share with your networks
A customizable press release
A fact sheet for those who are new to the community foundation space
For so many, community foundations offer the opportunity of a brighter future, whether through a scholarship or a new local gathering place. Your effort year-round to keep hope in the hearts of your communities is worth uplifting.
We hope you'll come together with friends during Community Foundation Week to share the triumphs and challenges of the past year, knowing that your combined efforts as foundations are advancing the greater good. You can use the hashtag #CommunityFDNWeek on social media to promote the impact you've made over the past year. I look forward to celebrating with you.
Warmly,

Kathleen Enright
President & CEO
president@cof.org

Council Events
2021 Public Policy Summit
November 4
The Council will equip foundation leaders and staff with the tools they need to leverage public policy to pursue equity, strengthen the sector, and advance the greater good. Top government officials and national policy experts will join leaders in philanthropy. All Council members are invited to attend at no cost!
Register Now >>
SDG Learning Community for Community Foundations: Learning from Vital Signs
November 16
Join us for the November meeting of our new Peer Learning Circle, dedicated specifically to community foundations who are working on advancing the Sustainable Development Goals (SDGs) or are open to learning more about how the SDGs can fit within their work.
Register Now >>
Legal Matters for Community Foundations
November 17-18
Led by the Council on Foundations Staff Counsel, Ben McDearmon, this workshop is flexibly organized to ensure that your broad legal questions for administering funds, grants, and community foundation activities are addressed. The legal team will provide a technical and practical understanding of complex rules and regulations.
Register Now >>
2021 Council Member Week and Member Meeting
December 1-8
Our annual Member Week (December 1-8) will include our Member Meeting on December 2 at 1:00 p.m. ET. Members and non-members can join to hear a keynote speech by the winner of the 2021 Distinguished Service Award and remarks from the Council's Board of Directors. Member Week 2021 includes webinars, roundtable discussions, and networking events, including a members-only Legal Office Hours for Community Foundations on December 7. Visit cof.org or reach out to Brian Kastner, Director of Engagement, to learn more about Member Week. 
Learn More >>
Community Foundation Excellence Fundamentals
December 8, 9, 15, and 16
A well-trained staff and an informed board are critical to the success of community foundations in our fast-changing world. This traditionally in-person, two-day course was adapted to four virtual half-day sessions to help new and growing foundation stakeholders build the essential skills they need.
Register Now >>


Seattle Foundation
In an effort to make sure that Washington State data in the 2020 U.S. Census reflected the diverse range of its citizens, the Seattle Foundation partnered with the Washington Community Alliance. The two organizations ensured that underserved ethnic groups were fairly represented in the 2020 census data through grassroots outreach.
---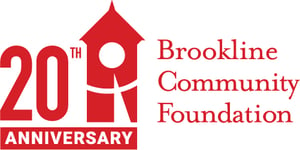 Brookline Community Foundation
The Brookline Community Foundation is hosting a series of listening sessions to learn about families' priorities for the $43M that the town of Brookline, MA has received in ARPA funding. BCF is one of several community foundations around the country encouraging their community to guide the implementation of federal dollars and advocate for specific programs.
---
Have a story of impact you want to share? Email us at communityfoundations@cof.org.

Trending Philanthropy Exchange Conversations
Contact Tucker Rush (tucker.rush@cof.org) to learn more about a new Sustainable Development Goals (SDG) Learning Community for community foundations, led by the Central Florida Community Foundation. Although the Philanthropy Exchange is available exclusively to Council members, the SDG Learning Community is open to both Council members and nonmembers.
---
Legal Question of the Month with Ben McDearmon, Staff Counsel
Question: Our community foundation is considering making a grant to an organization classified as a private operating foundation. Are we able to make this grant?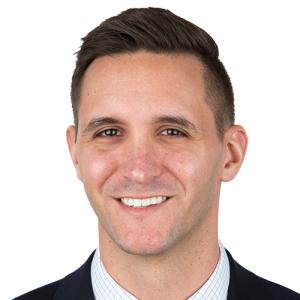 Answer:
Yes, generally a community foundation may grant to a private operating foundation, with the caveat that you should refer to your foundation's governing documents and grantmaking policies to ensure these don't restrict your grantmaking to public charities and similar organizations. I'm aware of some community foundations whose internal policies prohibit them from making grants to private foundations, but if your policies permit it, then there isn't any legal reason you couldn't make a grant to this organization.
Also worth noting is that even if the grant will be from a DAF, you can make it without having to exercise expenditure responsibility, in contrast to DAF grants made to private non-operating foundations. Private operating foundations are described in IRC section 170(b)(1)(A)(vii) and as such, they are among those organizations specifically exempted from the expenditure responsibility requirement under IRC section 4966.
Council Members are encouraged to send any legal inquiries to legal@cof.org.
---
News & Resources
The 2022 Career Pathways application deadline has been extended to November 11. This program is designed for mid- to senior-level career professionals from diverse backgrounds. The Waldman Scholarship application deadline is November 15. Ask questions during Office Hours on October 28 from 2:00-3:15 p.m. ET.
A new Council blog post written by Dr. Eric Jolly, President & CEO of the Saint Paul and Minnesota Foundation, shares his advice for practical implementation of the strategies outlined in our recent Values-Aligned Philanthropy white paper.
A recent article from Alliance Magazine includes a free assessment tool you can use to measure the impact of community-led change and offers other tips to capture this challenging metric.