Community Philanthropy Update - August 2018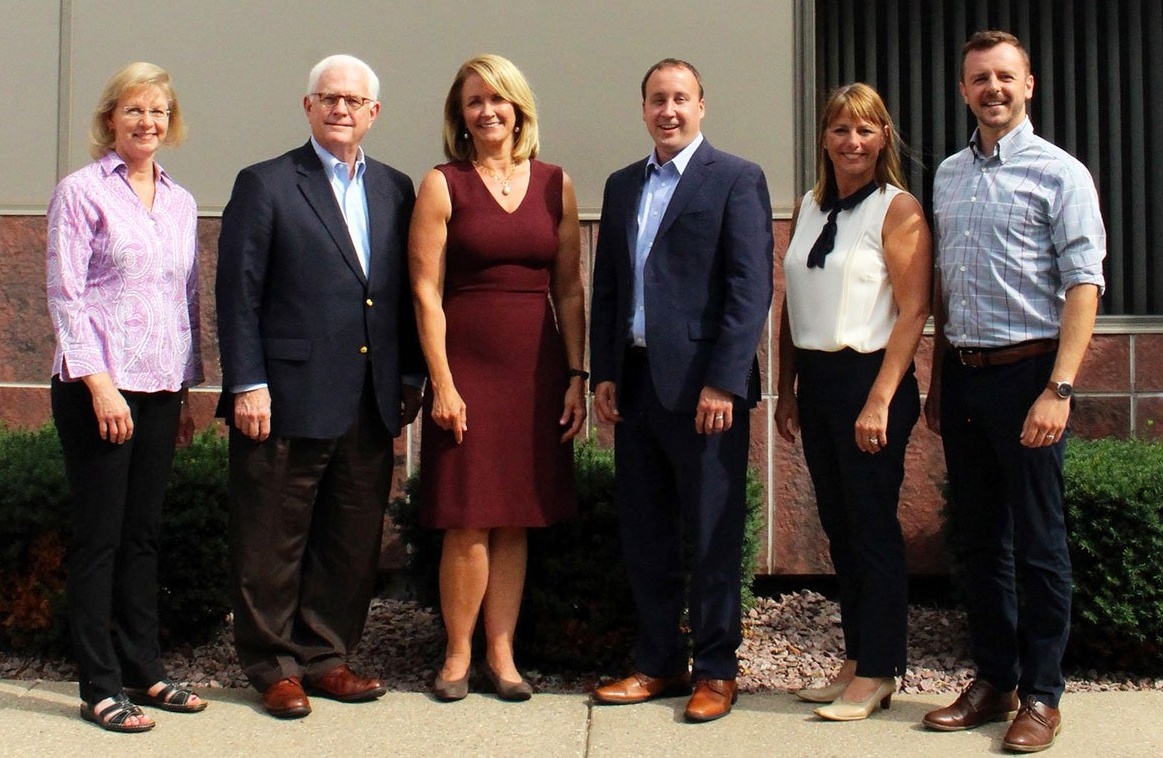 Pictured with Incourage staff (L-R) Dawn Newman, CFO, Gene Cochrane (Council), Kelly Ryan, CEO, Brad Ward (Council), Heather McKellips, Director of Learning and Engagement, and Kristopher Gasch, Board Chair; Wisconsin Rapids, WI
I firmly believe in a Council that is knowledgeable of the communities in which you serve, that sees firsthand your work, and listens intently to what you need, desire, and see as a value from the Council's work.
This past month the interim CEO of the Council, Gene Cochrane, and I embarked on a week-long trip to visit community foundation leaders in Wisconsin, Iowa, Illinois, and Indiana.
Traveling over 1,000 miles revealed a few key points, but first I wish to thank the foundation leaders who hosted us and were generous in sharing their time and knowledge with me and Gene. 
Lessons Learned from the Road: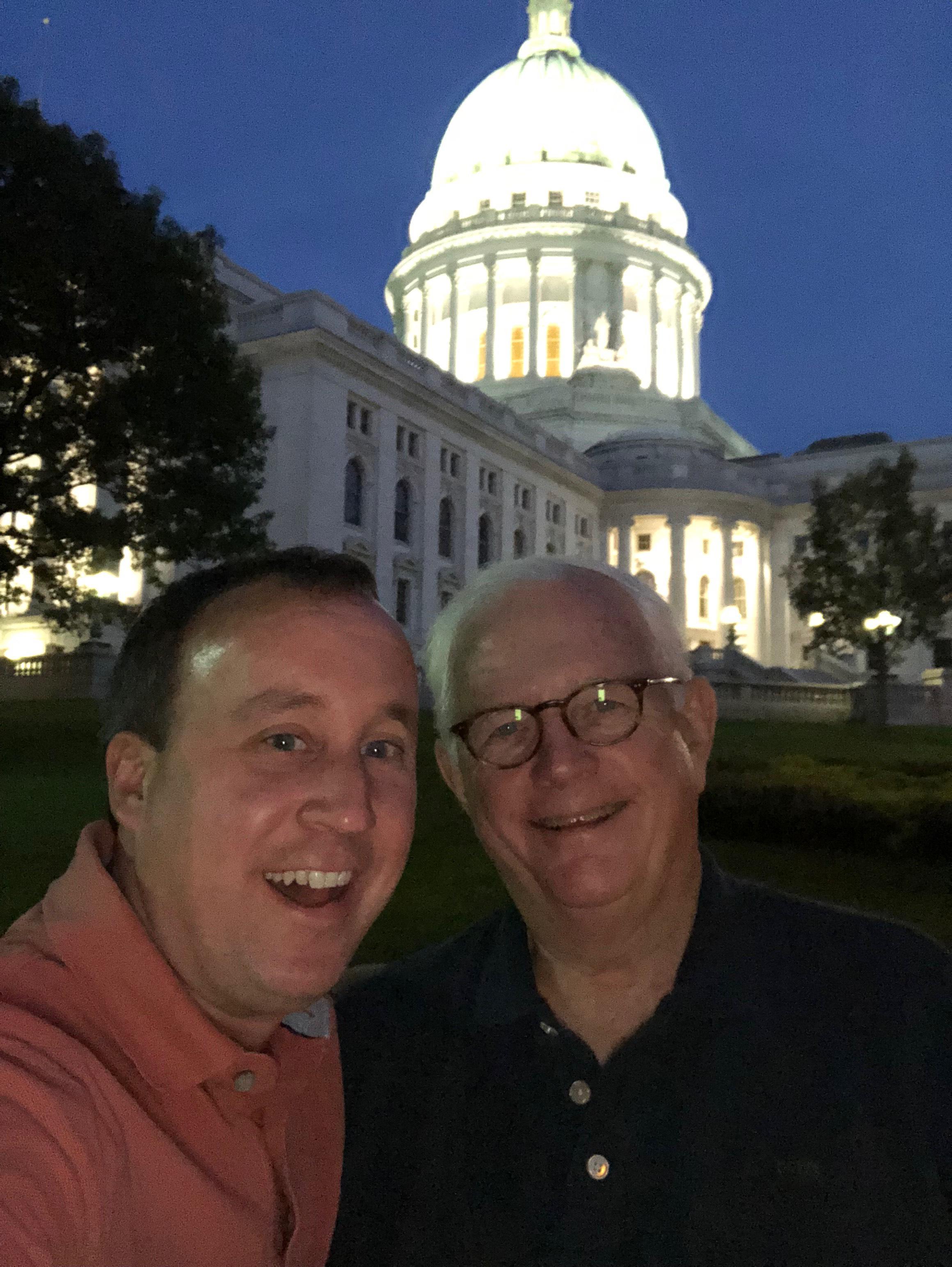 Brad Ward and Gene Cochrane
Madison, WI
Larger, robust communities on the upswing of resurgence and growth need a grounding force like philanthropy to keep public and private partnerships honest and truly serving an inclusive and equitable population, which historically has not served the interests of the whole. 
All communities need an institution to bring people together in a way that drives community investment, catalyzes the community spirit, and ensures all people are given an opportunity to not only survive but thrive.
In more rural areas, where a fundamental part of the American spirit is being realized by a new generation of immigrants, next generation families, and diverse populations, a small or mid-size CF can play a defining role in inspiring philanthropy and capturing the legacy of the community. Even better, they employ local people who care deeply about local matters.
Without a national network dedicated to building core competencies, asking tough questions, and carving out the context for big ideas and critical thinking for the next generation of community philanthropy, community foundations can become an island quick.   
Asset Growth versus Community Change Catalysts
One item that continues to come up among community foundations is the fever pitch in national media surrounding DAFs (donor advised funds), where this headline by Forbes sums up the narrative:There's A Target On Charity's Booming Donor-Advised Funds.
The critique boils down to vast amounts of monies pouring into these vehicles, and the inherent risks that come with significant asset growth not intricately tied to community impact and collective outcomes. This resonates with CFs who desire a new way to identify impact and success which is not assets-centric. 
We are working with partners and members to bring community foundations together around this topic starting at our upcoming Endowment and Finance Summit (Sept 6-7 | DC).  Expect more in my next newsletter as there is significant activity happening in the background.  
Core Activities for Community Foundations in the 21st Century
Community foundations around the country are eager to learn more about effective ways to invest in the economic development of their region. That's one of the many reasons I'm excited for our upcoming Inclusive Economic Prosperity convening in the Twin Cities, Minnesota on August 28th and 29th.
We'll hear from a range of experts, as well as these Community Foundation leaders:
Eric Jolly, CEO, Saint Paul Foundation
Scott Marquardt, Vice President, Southwest Initiative Foundation
Kelly Ryan, CEO, Incourage
T. Rybak, CEO, Minneapolis Foundation
Joanna Trotter, Senior Program Officer, Economic & Community Development, Chicago Community Trust
They'll share the stage with experts from other regional and local foundations and institutions to discuss how community foundations can capitalize on their unique role as conveners and endowment builders for greater community prosperity.
Register Here for Inclusive Economic Prosperity
Where is Brad?
This week you would have found me in Pennsylvania—from York to Reading, and broadcasting live our webinar, Change from the Bottom Up in Lancaster. If you missed the webinar, the recording is available to members and worth the listen with Sam Bressi, CEO and Tracy Cutler, Executive Vice President of the Lancaster County Community Foundation.
Up next, I'll be in:
Indianapolis, IN and Paducah, KY: August 23-24th | Foundation and Partner Visits
Minneapolis, MN: August 27-29th | Inclusive Economic Prosperity
I hope you'll consider joining the Council and exploring how membership can help your organization achieve its goals and mission. In addition, I always love hearing about the interesting work you're doing, so feel free to contact me at Brad.Ward@cof.org.
Best,
Brad Ward
Director, Community Philanthropy
Ph.: 703-879-0640
Brad.Ward@cof.org
---
News and Updates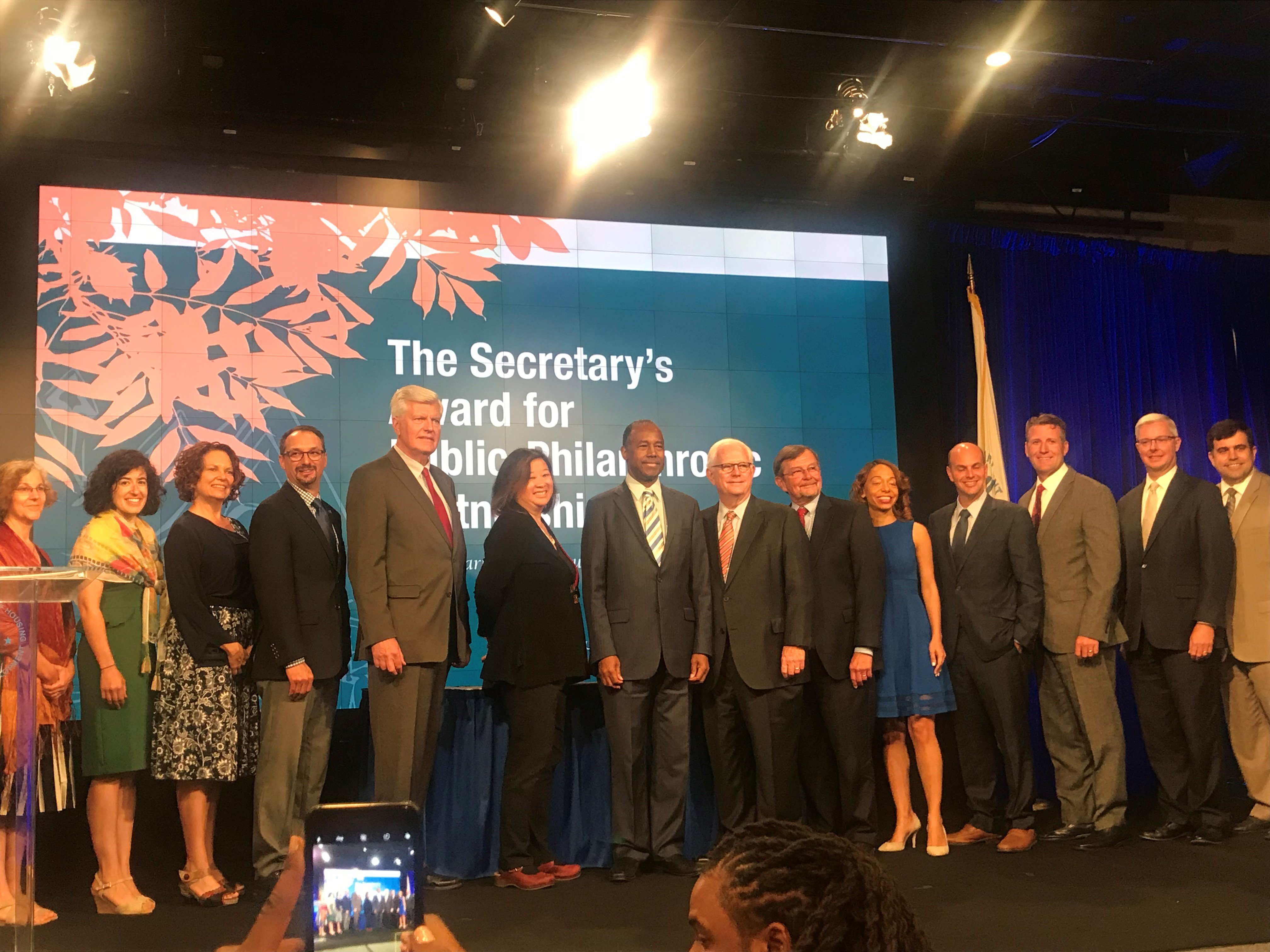 Congratulations to the Spartanburg County Foundation and the Greater Cedar Rapids Community Foundation for receiving the 2018 HUD Secretary's Award for Public-Philanthropic Partnerships.
In our sixth year of partnership, we were honored to recognize foundations for their work on cross-sector partnerships that increase the quality of life for low- and moderate-income residents all across America in urban, suburban, and rural communities.
Read more about the Spartanburg County Foundation's partnership with the Northside Development Group and the Greater Cedar Rapids Community Foundation's work on MICRO. 
---
Congratulations to our member, Duluth Superior Area Community Foundation, for being recognized in a recent Wall Street Journal article on their work to restore civility to their community in a time of increasing partisanship and unfriendly debate.
When local clashes over potential economic development projects turned rancorous, DSACF partnered with civic leaders to draw up nine guidelines for civilized debate. These guidelines grew into the Speak Your Peace program which is now 15 years old. Thank you to DSACF for your community-strengthening work in these divided times!
"When the Duluth Superior Area Community Foundation convened the Millennium Group in 2001, a group of the next generation of community leaders, they identified the 'quality of the public debate' as the most critical problem facing Duluth and Superior. In addition, they said that they would never become engaged in the public debate because of its divisiveness. We knew at that point we needed to take action.

Our tools of civility have now reached over 50 communities in the United States and across the world. Speak Your Peace: The Civility Project is the perfect example of how a group of thoughtful and committed citizens can change the world."

Holly Sampson, DSACF President and CEO
---
Community Philanthropy News
---
Upcoming Webinars
How Do US Foundations Support Global Programs and Partners?
August 14 | 1pm EST
You Can Take it to the Bank: Community Foundations & Legal Control Over Agency Funds
August 22 | 2pm EST
Insights from the 2017 Investment of Endowments Study
August 29th | 2pm EST
---
Archived Webinars
Our Nation's Giving Trends: What Does the Giving USA Report Mean for Foundations 
Charitable giving surged to $410 billion in 2017, the highest ever, according to the latest Giving USA report, but what do the numbers mean for foundations?
Change from the Bottom Up
In a nation deeply divided by partisan politics, we can turn to the work being done at the grassroots in our communities as a source of hope, information, and change. Join us for a conference call with Samuel Bressi, President & CEO of the Lancaster Country Community Foundation, who was recently featured in the New York Times for LCCF's work in the Greater Lancaster, PA area.
In-person Events
Last Chance to Register:
Endowments & Finance Summit 2018 
September 6-7 | Washington, DC
The Council's 4th Annual #EFSummit is where foundation leaders – such as CEOs, CIOs, CFOs, Senior Investment Officers and board and investment committee members – converge to dialogue on trends, issues, best practices and innovations dealing with endowments, financial management, business and other professional challenges.
Included in this powerful summit are the latest trends and challenges facing the management of endowments and Foundation finances.  It will also be our first in-person listening session on DAFs (discussed in the opening of this newsletter). 
As well, hear from your peers, including community foundation investment professionals:
Patti Chandler, CPA, Vice President Finance & Administration, Baltimore Community Foundation
Ann Casey, Vice President, Finance and Operations, Madison Community Foundation
Christine Searson, Vice President of Finance, The Saint Paul & Minnesota Community Foundations
Karla Jones-Weber, Chief Financial & Administrative Officer, Community Foundation of Greater Des Moines
Kevin K. Murphy, President, Berks County Community Foundation
Upcoming CF Professional Development