Corporate Philanthropy Update - August 2018
A few weeks ago, I had the pleasure of traveling to Israel for a leadership experience curated by the Shusterman Family Foundation. I joined 49 amazing leaders from across the globe, each committed to social impact and community building.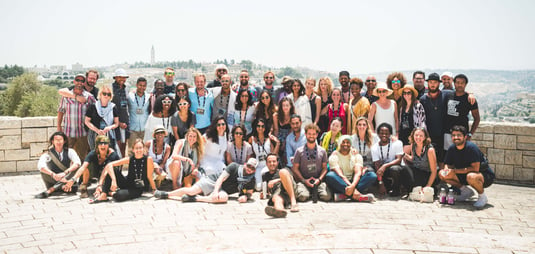 Through an 8-day journey, we learned about the history, complexities and communities of such a beautiful country, all while being challenged to reflect on our personal leadership styles and the ways we show up as leaders in our own communities every day. I tend to look at societal issues (and solutions) through the lens of philanthropy and was particularly inspired by this experience. It spoke to the power of philanthropy and its role in not only convening a group of socially conscious people whose work will continue to intertwine after this event, but also its capacity to step into tough conversations and truly bridge divides. Whether in social justice, equity, interfaith dialogue or inclusive prosperity, foundations' ability to highlight issues and leverage resources is not to be understated.
Throughout my trip, I saw philanthropic partners and NGOs working together to create and sustain opportunity in their communities – across religious, political or societal divides. I am motivated by the work each of you do each day to support causes and revitalize communities. And I returned home charged to better advocate for the needs of your foundations as you continue to be change agents working on key issues and bridging divides. Thank you to the Schusterman Family Foundation and all the others who are leading the charge to provide platforms for communities to connect, build, inspire and LEAD.
Best,
Lindsay Mason
Director, Corporate Philanthropy
703-879-0735
Lindsay.Mason@cof.org
---
Where is Lindsay?
I'll be in the Twin Cities for the Council's Inclusive Economic Prosperity of the Midwest convening, Aug. 28 & 29, 2018.
If you are in the area and have few minutes, please let me know. I would love to connect in person.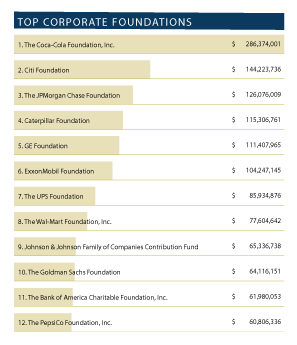 The State of Global Giving by U.S. Foundations
The Council on Foundations and Foundation Center recently released a report analyzing how U.S. foundations have supported international communities. The State of Global Giving by U.S. Foundations: 2011-2015 shares a detailed analysis of trends by geographic region, population group, cause area and donor strategy. Download the report and check out the top corporate foundations leading the charge in global grantmaking. Kudos to the 7 Council members who are includedin this report!
---
The Study of Investment of Endowments for Private and Community Foundations (CCSF) Report
The Council on Foundations and Commonfund published their annual report sharing the latest investment and governance policies and practices across different foundations types. The 2017 CCSF report includes 220+ private and community foundations representing over $104 billion in assets. If you have an interest in how foundations are investing and managing their resources, download the report below.
Insights from the 2017 Investment of Endowments Study
August 29, 2018 | 2:00 p.m. ET
Awake to Woke to Work: Building A Race Equity Culture
September 5, 2018 | 11:00 a.m. ET
Global Goals: Innovative Approaches to Driving Impact at U.S. Companies
September 19, 2018 | 2:00 p.m. ET

Stand or Sit: Changing Roles of Companies & CR Directors in Politically Divisive Times – 3BL Media releases an e-book on how companies are taking positions and navigating the political landscape. Via 3BL Media
New Guidance for Companies to Report Their Impact on the Sustainable Development Goals – The Global Reporting Initiative (GRI) provides a publication and toolkit for companies to target better business reporting on the SDGs. Via CSRwire
How a Phone Call — and Smart Data Tracking — Led to a $100M Windfall – shares the value of data, strategy and a strong philanthropic partner, the Abbvie Foundation, collective effort to expand opportunities at one national nonprofit. Via Chronicle of Philanthropy
Pioneering a People-Centered Approach to Corporate Philanthropy – demonstrates how Johnson & Johnson embodies its commitment to invest in its people and communities. Via Stanford Social Innovation Review