Community Philanthropy Update - June 2021
Dear Friend,
It's been an eventful month in Congress! In addition to the ACE Act, another bill was introduced last week that will have a significant impact on community foundations – by providing you with new ways of giving scholarships.
We know that scholarships are a vital tool for community foundations to support students, which also helps your communities thrive. As this note hits your inbox, many of you are likely deep into "scholarship season." That's why we're pleased to announce new legislation that would expand the types of scholarships you can administer for your communities. 
The introduction of the Workforce Development Through Post-Graduation Scholarships Act of 2021 reflects the work of a coalition of community foundation and philanthropic leaders. Based on the Come Home Award created by the Community Foundation of St. Clair County, this legislation provides foundations with a tool to encourage economic development and help address our nation's student debt crisis.
This bipartisan bill, introduced by Senators Gary Peters (D-MI) and Shelley Moore Capito (R-WV), and Representatives Darin LaHood (R-IL) and Terri Sewell (D-AL), would:
Define post-graduation scholarship grants as a charitable activity.

Exclude post-graduation scholarship grants from an individual's taxable income in the same manner as traditional scholarships.
We believe that this bill is a vital tool for:
Stimulating regional economic growth

by incentivizing graduates with vital skills to return to regions in need of those skills.

Addressing the student debt crisis

by ensuring graduates can pay back part of their debt in return for living and working in communities with high demand for their skills.
The Council has been a champion of post-graduation scholarships and we are grateful to the many members and partners who have helped educate Congressional leaders and create the momentum needed for this bill. We encourage you to express your support for this important legislation.
Learn more about the Workforce Development Through Post-Graduation Scholarships Act of 2021.
Until next time,


P.S. Don't forget to register for our upcoming Legal Matters for Community Foundations on June 29-30!
Kathleen Enright
President & CEO
Council Events
Legal Matters for Community Foundations
June 29-30
Led by the Council's legal team, this workshop is designed to answer your broad legal and practical questions on administering funds, grants, and community foundation activities.
Register Now >>
Save the Date: 2021 Virtual HR Retreat
September 8-10
The 2021 Virtual HR Retreat, co-hosted by the Council on Foundations and CHANGE Philanthropy, is a unique opportunity to learn from and engage with fellow HR and talent leaders in philanthropy. This year's retreat is focused on re-opening workspaces and what a new "normal" and re-imagined work world will look like.
Learn More >>
Partner Events
White House Convening on Eviction Diversion
June 30, 1:00-5:00 p.m. ET
Learn how to support local government strategies to help both landlords and tenants recover from this pandemic-related hardship. Email Mia Bailey of the Department of Housing and Urban Development to participate. 
Save the Date: 2021 Annual National Conference for Growing Community Foundations
October 13-15
Join the Kansas Association of Community Foundations for a three-day exploration of the theme "Heart of Community," with ample networking opportunities.
Learn More >>
CFLeads Fall Forum
October 19-20
This year's forum for community foundation leaders will offer a hybrid model, including both in-person and virtual conventions for staff and board members. 
Register Now >>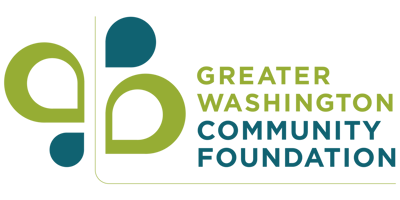 Greater Washington Community Foundation
During Pride Month, the Greater Washington Community Foundation reflects on the historic progress that the LGBTQ+ rights movement has made in America, but also the discriminatory policies and practices we've yet to overcome. Strategic grants to LGBTQ+ communities are a meaningful way to champion human rights both within and outside of the District.
---
Philanthropy West Virginia
In celebration of West Virginia's 158th birthday, Philanthropy West Virginia just released a new report, Transforming Rural: Accelerating Community-Based Philanthropy, featuring the work of several Council members including Beckley Area Foundation, Community Foundation for the Ohio Valley, Parkersburg Area Community Foundation, Eastern West Virginia Community Foundation, and Your Community Foundation of North Central West Virginia. Since 2000, West Virginia has seen significant growth in the state's community foundations by working with local communities to transform rural areas in amazing ways. Learn how they did it!
---

Austin Community Foundation
Austin's housing affordability crisis threatens individuals and families as well as the Central Texas economy. In a new report, the Austin Community Foundation explores the role that funders can play to advance housing-friendly policies and uplift local communities.
---
Have a story of impact you want to share? Email us at [email protected].
Trending Philanthropy Exchange Conversations
The Philanthropy Exchange is a peer-to-peer platform that connects Council members around shared interests, topics, or resources. 
---
Scholarship Resources
Council staff is available to field any questions that members have about scholarships, but we also have many resources available:
---
Legal Question of the Month with Ben McDearmon, Staff Counsel
Question: We have a DAF advisor who is interested in making a grant to a new nonprofit organization that is still waiting on their 501(c)(3) determination. The grant they are recommending is for a specific project of the organization. Can we still make the grant if we do expenditure responsibility? If so, what information should we require in order to process this request?
Summary Answer:
Yes, if you decide you want to move forward with this grant before the nonprofit receives its determination letter, you will need to exercise expenditure responsibility. Although a newly approved 501(c)(3)'s status is retroactive to the date it filed its application with the IRS, you can't presume the IRS will approve the application and should continue to treat it as you would any non-charity grantee until its status is official.
Council Members can access the full analysis on cof.org and send any legal inquiries to [email protected].
---
Philanthropy's Response to the National Evictions Crisis
Community foundations and place-based funders should be aware of the impending rental eviction crisis on the horizon. Money is available in every state to help renters who are behind on rent due to the pandemic's impacts and are at risk of eviction when the federal pandemic eviction moratorium ends on July 31. Challenges lie in the inadequacies of local government systems to execute a fast distribution of these relief funds. Learn More about How Funders Can Help >>
---
New & Noteworthy
Leading Together, the Council's annual conference, took place on June 14-17, exploring themes of trust and equity. Read reflections on the conference programming from sector experts in the six-part series: