Community Philanthropy Update—July 2018
Last month at Legal Matters in Milwaukee, among the 50 community foundation colleagues in attendance, I argued that a newly defined role for community foundations is solidifying for the field. 
That role is to create the atmosphere, culture, and ecosystem for shared ownership of community.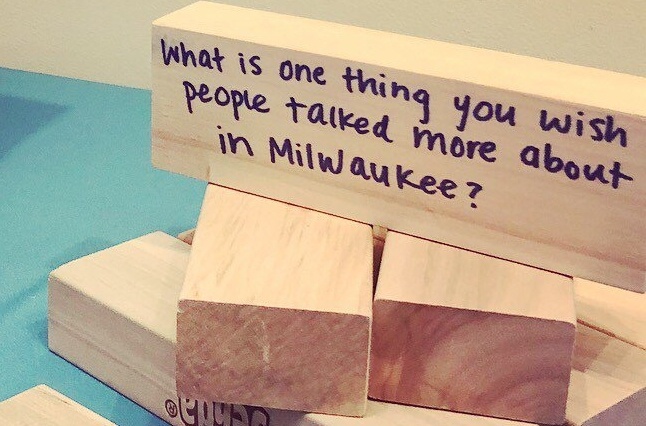 If you unpack this statement, it suggests community foundations are tasked with reintroducing the notion of "love for community," and helping citizens take ownership of the shape in which they find their community and what the next generation will inherit.
Who is tasking community foundations with this? I believe it is a reaction to the individualized philanthropy of our times—the shift away from the broader "love of humanity," as philanthropy is defined, to more emphasis on personal interests and passions. This personal emphasis does not as easily allow you to face multi-dimensional challenges with long-term, broader solutions.
This is not to suggest all philanthropy has gone sour—just that someone needs to embrace the role as moral compass needed in our communities, and my belief is community foundations are well suited for this role. 
I welcome your thoughts on this evolution and how to maximize its opportunities for asset growth, community impact, and stability for our field in a fast-paced, evolving and competitive community philanthropy landscape.
On a more practical level, don't miss:
Regards,
Brad Ward
Director, Community Philanthropy
brad.ward@cof.org | 703-879-0640
---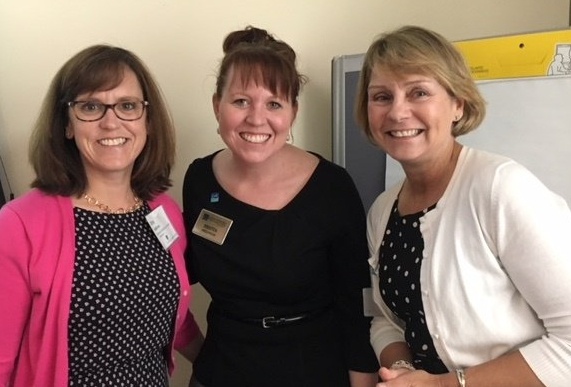 Where to Find Me
We have several sold-out events this month, so don't delay registering for upcoming events!
Sold-out CFE Fundamentals Baltimore (Jul 17-18)
Sold-out Legal Matters workshop in Raleigh, NC (July 24)
This week I wrap up in Kansas City for Kauffman Foundation's ESHIP Summit (Jul 10-13), focused on their entrepreneurial ecosystem work to align and collaborate with our next Inclusive Economic Prosperity in St. Paul, MN (Aug 28-29).
Next week I'll be joining Community Foundation Opportunity Gap Network for their convening in Minneapolis, MN (July 25-26). Finally, the week of July 30th, I'll be on the road with our Interim CEO, Gene Cochrane, for a tour of CFs across the Midwest.
---
Thriving from the Bottom Up—Lancaster County CF in the Times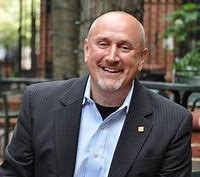 Sam Bressi, CEO of Lancaster County Community Foundation
An opinion piece, "Where American Politics Can Still Work: From the Bottom Up," reinforces this newly defined role I describe by highlighting Lancaster, Pennsylvania, a once fractured and deteriorating community that is now thriving.
Featured in the article are "complex adaptive coalitions," which are revitalizing old towns where governmental efforts have failed, and which not surprisingly include our member, Lancaster County Community Foundation.
Lancaster County CF also ran an amazing campaign to make their city a welcoming city for refugees last year—just one more reason to look closely at your peers for creating the atmosphere, culture, and ecosystem for shared ownership of community.
From Sam Bressi on the article:
"Friedman is right when he says we got something going right here in Lancaster that can be emulated throughout the nation. Much of it bubbles up out of our unique cultural mix and happens organically. I plan to continue to work on uncovering those deeper-level drivers of our community's success and amplify them."
Join us on Aug 8 to hear more from Sam and the Lancaster County Community Foundation about the article, their approach, and what you can replicate.
Opinion piece written by Thomas Friedman (author of "Thank you for being Late").
---
In 2015 during my tenure as leader of my former community foundation, I had the pleasure to host an intern, Wyatt Jackson, who is now at the helm of Southern Wisconsin Community Foundation.
I caught up with him during the Legal Matters in Wisconsin, and it reminds me of the value we have in connecting with the next generation of leaders.
We have frequent turnover in our field, and I often encounter CEOs and EDs desperately running alongside the steep learning curve of our field.  
If you would like to serve as a resource, and possibly a mentor, to any of the new leaders coming on board across our field, email me and I'll gladly keep you on a roster of possible connections when the right fit comes along.
---
Highlight Reel of IEP SC from Spartanburg County Foundation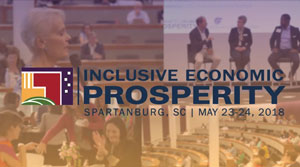 Spartanburg County Foundation shared their highlight reel from the Council's Inclusive Economic Prosperity, which they helped make a true success as the local host for the event. 
Bringing local economic drivers—BMW and Milliken—as well as countless other partners to the table, the Foundation ensured this was an event to remember beyond the topic of conversation.
If you missed the action in South Carolina, join us Aug 28-29 for our second Inclusive Economic Prosperity convening in St. Paul, MN hosted at the Wilder Foundation with the support of the McKnight, Bush, Minneapolis and Saint Paul Foundations.
Join Us in St. Paul-Inclusive Economic Prosperity
I have often leaned on Trisha Finnegan, Vice President of Mission and Impact at Community Foundation of Louisville, to support my work at the Council.  
She was an easy selection to feature on an international panel at our North American Community Foundation Summit given her expertise and experience building from the ground-up innovative solutions with her Foundation team.
In my short time with the Council, you quickly learn who you can count on—and for this reason, I am delighted for Trisha's selection by the Community Foundations of Canada to have her serve as their only international representative on their board of directors.
I encourage our members to take advantage of the keen network and opportunities afforded by the Council, a truly global philanthropic force whether you need advice, connections, or opportunity. Congratulations Trisha!